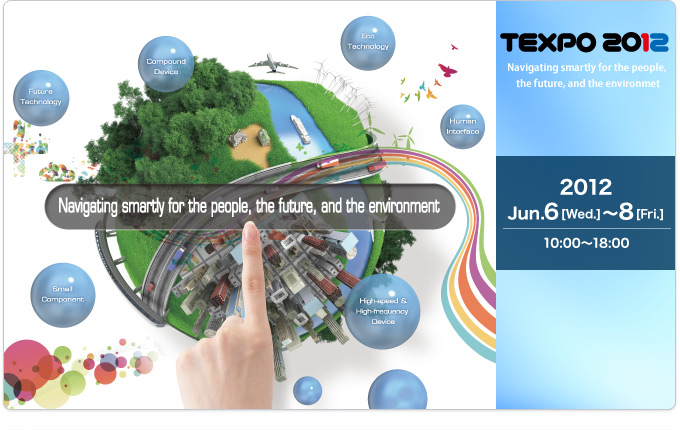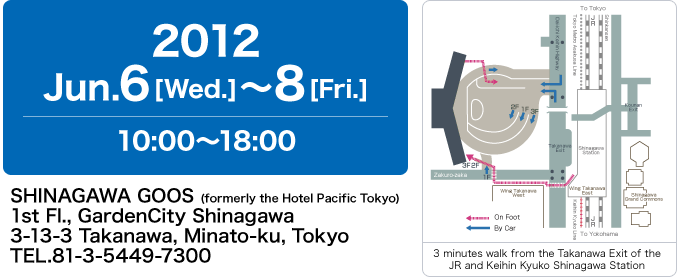 ■ The venue for all lectures will be the "Green Window" on the 1st floor.
■ The lectures will be presented in Japanese only and an interpreter will not be present on the day.
■ Admittance will start 30 minutes before the scheduled time of the lecture.
■ You may have to stand and watch if all seats are taken. We apologize in advance if you are unable to be seated.

ECO Technology
This booth will promote our technological strengths and products aimed at the eco market such as our environmentally-friendly products and technology.
New products and technology such as connector for photovoltaic module and Bluetooth® low energy modules will be introduced.
Small Component
This booth will promote the excellent performance and high potential of our world-leading miniaturization techniques.
New products based on new technology such as top-entry FPC connectors and right-angle switches will be introduced.
High-speed & High-frequency Device
This booth will introduce high-speed transmission and high-frequency technology as our network-enabled technology.
While carrying out demonstration-based exhibitions, we will promote our core and unique technology and exhibit new products and technology such as TC plugs for FPC antennas, WHDI forwarding techniques and human body communication.
Compound Device
This booth aims to link our unique technology to create new technology and products.
New products such as wireless charging, 1M (mega) pixel camera modules, and smart tap which fuse mechanic, high-frequency, communication, sensor and software technologies will be introduced.
Human Interface
This booth aims to show visitors the high usability of various touch panels and remote controls through demonstrations.
Capacitive touch panel with force feedback functionality, speech recognition remote controls, rubber switches for automotive will be introduced.
Future Technology
This booth will exhibit 3D touch sensors, smart remote controls and more based on the theme, "future landscape of smart life".
Next-generation core technology such as full metal connectors will also be introduced.
Overseas R&D Base Activities
This booth will introduce the activities of overseas R&D bases: SMK Manufacturing (U.S.), SMK-E (Europe), and SMK-CTC (China).
It will be also exhibited their developed products.
Production Engineering・
Evaluation Technology
This booth will introduce our unique production and evaluation technologies based on a concept of environmentally and people-friendly manufacturing.
Various kinds of production technology such as evaluation technology for supporting design and development will be introduced by panel and video screenings.
SMK Brand Products
This booth will introduce unique SMK brand products such as stations for tablet PCs as well as various presentation remote controls to be sold to ultimate consumers.