Environmental Preservation Activity Reports
Effective Utilization of Resources in Philippines
SMK continues to donate school chairs and drawing books produced in-house from wooden boxes used for packaging and protective paper for glass to suburban elementary schools in the region.
Until now, SMK has been able to provide children with 635 school chairs as well as 635 drawing books.
SMK has also started activities in which rubbish bins and dustpans are manufactured out of empty cans and then donated.
SMK will continue activities from which children can learn the importance of environmental preservation.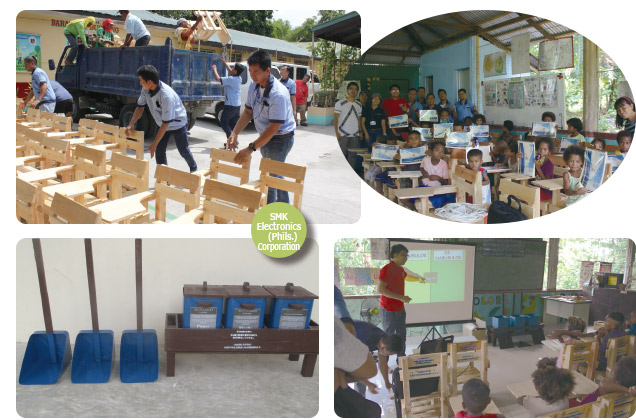 Donation of Waste Material
SMK donated unneeded sheets to facilities in the local community.
The materials were reused for pinatas (containers and figures filled with candy) which are used during children's festivals in Mexico.
In addition, SMK donated compressed wood to organizations that run workshops. The material has been reborn as a fine artwork by children.

Environmental Communication
Continuing from last year, SMK held the Introduction of Environmental Preservation Activities and Hands-on Manufacturing Experience, which was co-sponsored by the Shinagawa Ward Environmental Information Activities Center. 18 elementary school students from the region as well as their family members participated in the program which taught the children about the importance of environmental preservation as well as the joy of manufacturing.
The introduction ofenvironmental preservation activities portionof the program provided explanation about global warming prevention through reduction of CO2 emissions, the importance of resources through the concept of 3R (reduce, reuse, and recycle), and manufacturing of products without using hazardous substances. After the explanations, information was presented about the various environmental preservations activities which SMK carries out globally.
The hands-on manufacturing experience portion of the program allowed participants to create electronic handicrafts using eco-friendly and recycled materials. SMK will continue this effort in the future in order to heighten children's interest in enjoyable environmental preservation activities.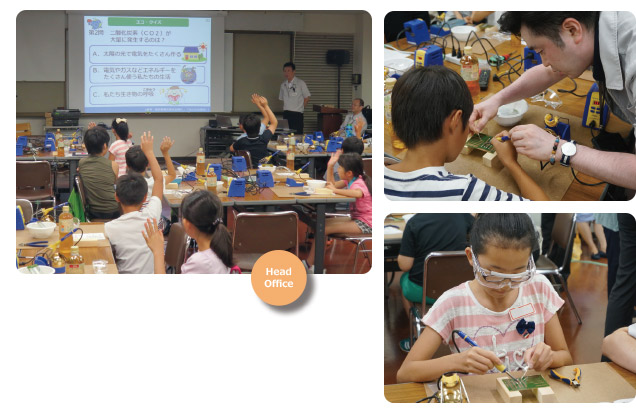 Flower Planting Activity
(Shinagawa Ward, Tokyo, Japan)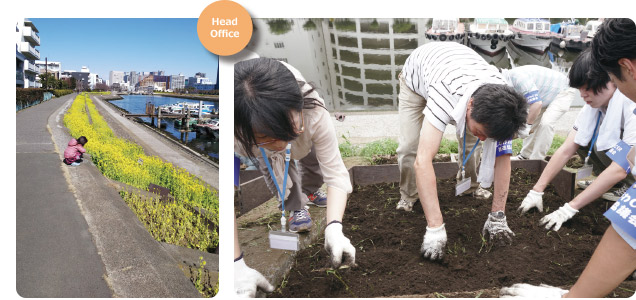 As a member of the Shinagawa CSR Promotion Association, SMK participated in the Shinagawa Hanakaido flower planting project.
A project managed by an NPO, Shinagawa Hanakaido nurtures rape blossoms and Mexican asters which grow along a 2 kilometer stretch of the Katsushima Canal dyke, which makes the area rich in nature and contributes to the creation of a society which is in harmony with nature.
Many local residents, schools, and businesses participated in the flower planting activity.
Community Clean-up
SMK actively holds local community based volunteer clean-up activities at all of its locations.
Conservation of our nature
■Tree Planting
Thirty SMK Philippines employees participated in a tree planting activity led by a local city administration.
SMK Electronics (Phils.) Corporation donated 100 mango and other seedlings for the event.