Creation of Environment-Friendly Products
Micro USB Connectors (Spring Terminal)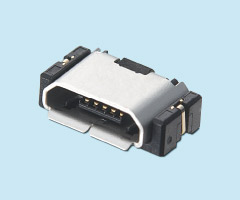 New micro USB connectors for use in smart phones, mobile telephones, and similar products.
The spring terminals allow the connectors to be directly installed to circuit boards without using solder.
RoHS compliant, halogen-free design, using carefully selected materials.
Temperature Sensor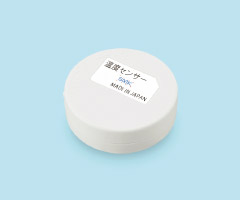 SMK developed the temperature sensor for the purpose of temperature control to meet the needs of the HEMS and BEMS markets.
Utilizing the long range capability provided by Sub-GHz wireless technology, this device makes it possible to transmit temperature information measured in a vast range of environments, including single-family homes, factories, offices, and stores.
Featuring low power consumption, the product can operate for 5 years or more on just one coin battery (*depending on usage environment).
Capacitive Touch Pane"CapDuo Touch"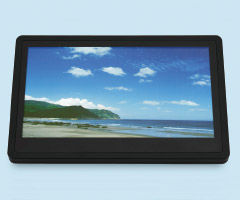 Currently, G1G type sensor structure capacitive touch panels are being supplied for the automotive market. The G1G type sensor structure bonds two glass sensors (X sensor and Y sensor) using OCA (Optical Clear Adhesive). However, with the successful development of the "CapDuo Touch" touch panel, which has X and Y sensors placed on the front and rear of a single sheet of glass, SMK was able to reduce the amount of parts used compared to the number used in the conventional G1G type since only one glass sensor is used without the need for OCA.
Sigfox RF Module "WF931"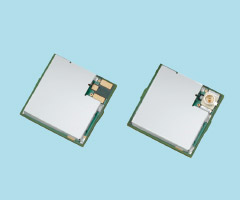 The "WF931"module makes it possible to perform tasks including changing the settings, restarting, and checking the status of IoT devices using downlink communication which could not be done with conventional uplink communication only modules.
In addition, the module is equipped with a power management function to save power.