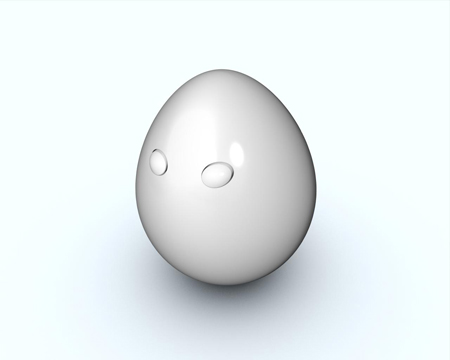 Development of Remote Control with Motion Control Sensor
We are pleased to announce that we have developed a motion capture command remote control "RCTA6" that operates a mouse remotely by motion control, and we have started taking orders for customized products.
  It is predicted that operating the graphical user interface (GUI) shown on a TV screen is set to become more complicated due to the emergence of IPTV. To simplify the operation of such screens, this product installs a newly-developed motion control sensor in a remote control.
  Motion control technology adopts the motion technology, Freespace®, developed by the US company, Hillcrest Labs. As opposed to conventional cursor key operations, users can easily operate applications on the Internet and select and record TV programs via a TV screen with a wireless mouse.
This product employs a wireless communication system 2.4GHz so there is no directionality meaning that the remote control does not have to be pointed at the host unit to operate it. In addition, it is compatible with industry standard Zigbee/RF4CE communication specifications, and a USB dongle to act as a receiver is also currently under development.
  We are due to provide an introductory demonstration of this product at the combined IT and electronics "CEATEC Japan 2010" exhibition held from 5th October.
We now intend to proceed with full-scale sales activities targeted at devices such as LCD televisions, PDPs, computers, and set top boxes etc.
Date Released
Sep. 29, 2010
Press Release No.
900fc
Product Name
Remote control "RCTA6" installed with motion control sensor
Features

1) TV screen menu can be operated with a remote control by motion operation
2) Mouse left/right buttons are installed in the remote control.
3) Wireless communication system so there is no directionality.
4) A USB dongle can be used as a receiver.
Major specifications
Mouse method
In-built motion sensor
Communication method 
RF method (wireless)
Frequency band
2.4GHz
Reach
20m or more (reference value)
Power source
Battery (2.2V to 3.1VDC)
Applications
TVs, computers, and set top boxes etc.
Start accepting orders from
October, 2010
Inquiry
* For more information, please contact the FC Division: