| | |
| --- | --- |
| 2011, 9th, June | No. 928kj |
Working Hours System during the Summer (July to September)
In response to this summer's power demand controls, SMK Corporation has decided on a revised working hours system for July to September. Production and engineering departments shall come to work on Saturdays and take Mondays off.
Considering that the majority of our offices and sales bases are located within the jurisdiction of the Tokyo Electric Power Company, production sites, operating departments and engineering departments shall operate on Saturdays and take Sundays and Mondays off to reduce the amount of energy consumed during peak time.
We have already developed a number of initiatives to save on electricity, which in conjunction with this revised working hours system should greatly exceed the government's targeted 15% power reduction figure.
<Summary>
1) Departments that will come to work on Saturday and take Sunday and Monday off:
Head Office, engineering departments, production management,departments, Toyama Works, and Hitachi Works (including the Ibaraki office), Yamato Works.
2) Applicable period July to September, 2011
* Sales departments (Head Office, Osaka, Nagoya, Fukuoka) and management departments shall take off Saturdays and Sundays as per the originally established company calendar.

* A yellow part is holiday.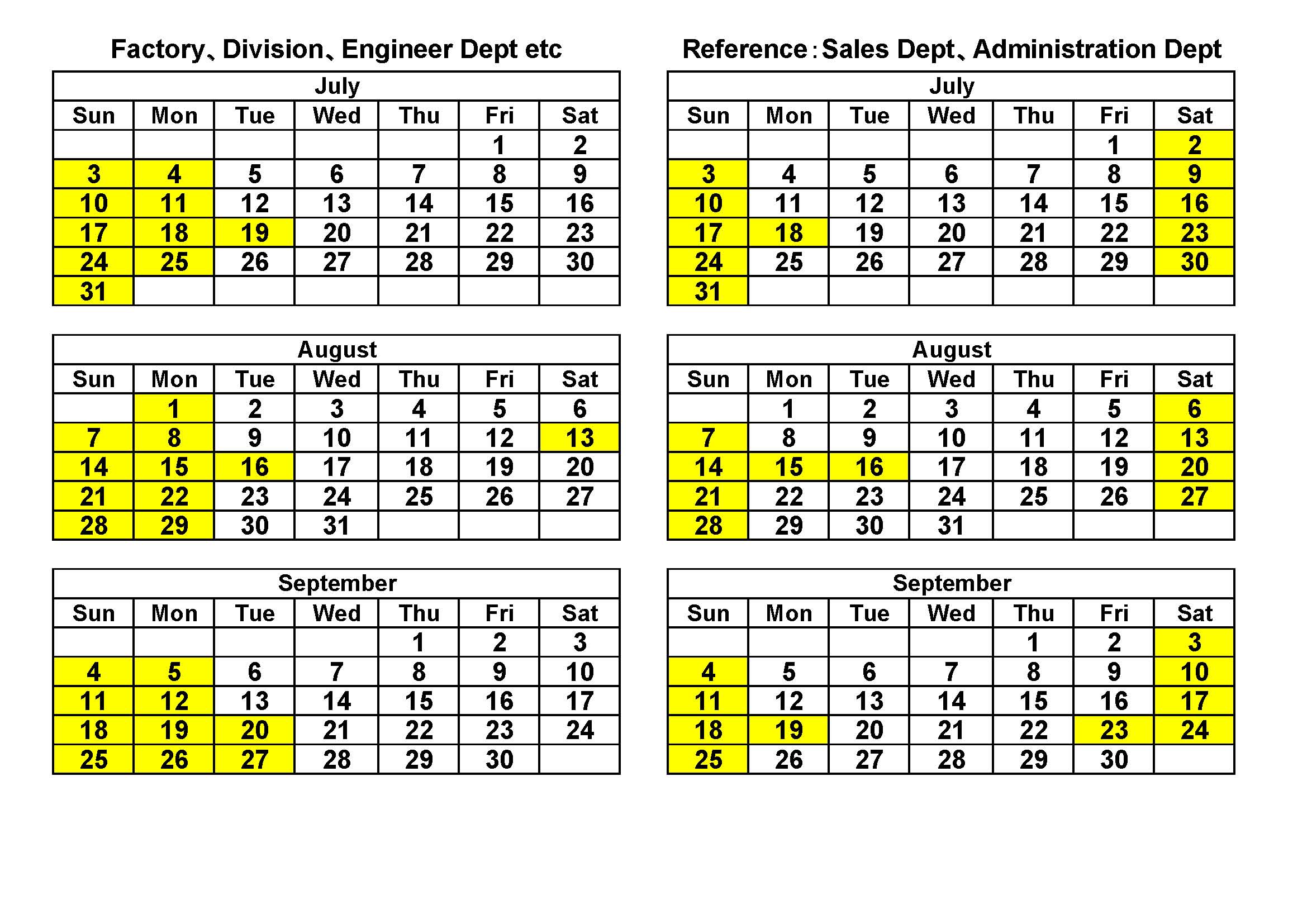 For more information, please contact the Public Relations Dept.

Shiro Minami

Tel: (81)-3-3785-5334
Fax: (81)-3-3785-1273