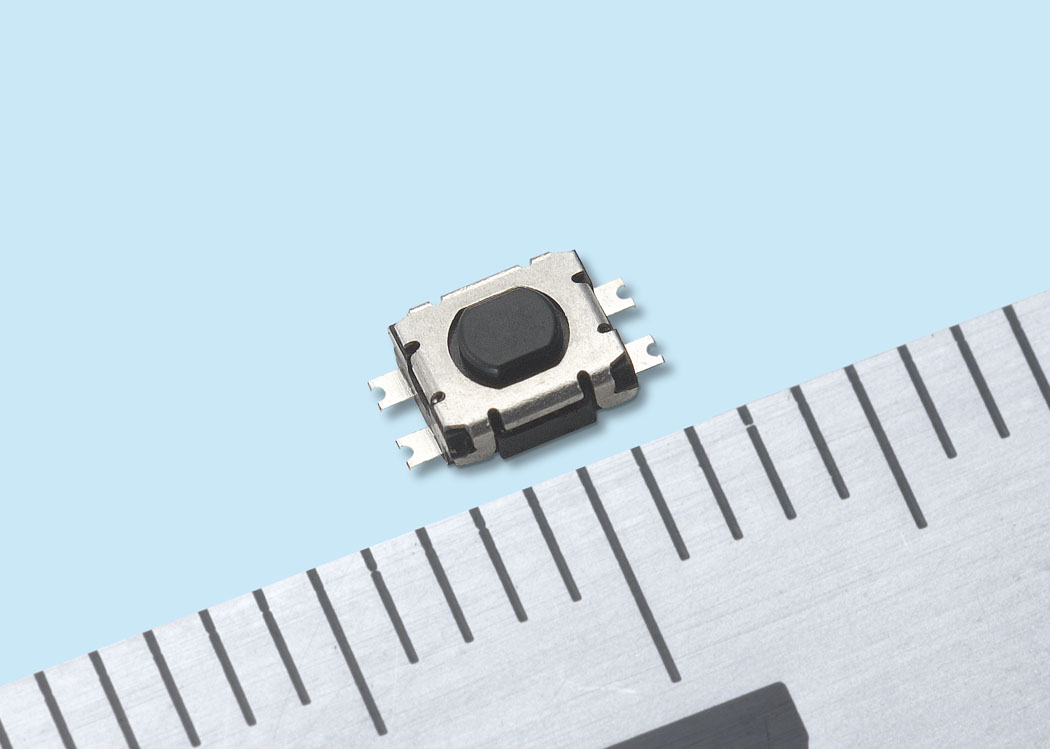 Development of the "HCF Series" High-load Push Switch for Automotive Equipment
We are pleased to announce the development of our "HCF (High Click Feeling) Series" high-load push switch for automotive equipment.
This product was developed as a switch to operate automotive equipment requiring a high load such as keyless entry systems and car audio equipment.
It is one of the smallest keytop-attached push switches in the industry, contributing to the increased downsizing of equipment.
The switch's contact achieves high contact reliability due to its sealed structure. In addition, mounting strength is increased by maximizing the area of the terminal and soldered contact.
 The upper surface of the key stem (projection) has excellent operability, and with a guaranteed operating life of 500,000 times, this product has a long life span.

Date Released
Mar. 30, 2012
Press Release No.
951fc
Product Name
"HCF Series" high-load push switch
Features

1) Meets needs for operating switches for vehicles.
2) Handles high-loads (5.2N) and has a long life span (500,000 times).
3) Highly reliable due to the contact point's sealed structure and mounting strength.
Major specifications




Voltage and Current Rating
12V D.C. 50mA
Operating Force
5.2N
Stroke
0.15mm±0.1mm
Operating Life
500,000cycle
External Dimensions
4.8mm(W)×3.0mm(D)×1.55mm(H)
Applications
Keyless entry systems, car audio equipment, and a wide variety of other operating equipment.
Market Introduction
August, 2012
Inquiry
* For more information, please contact the FC Division: