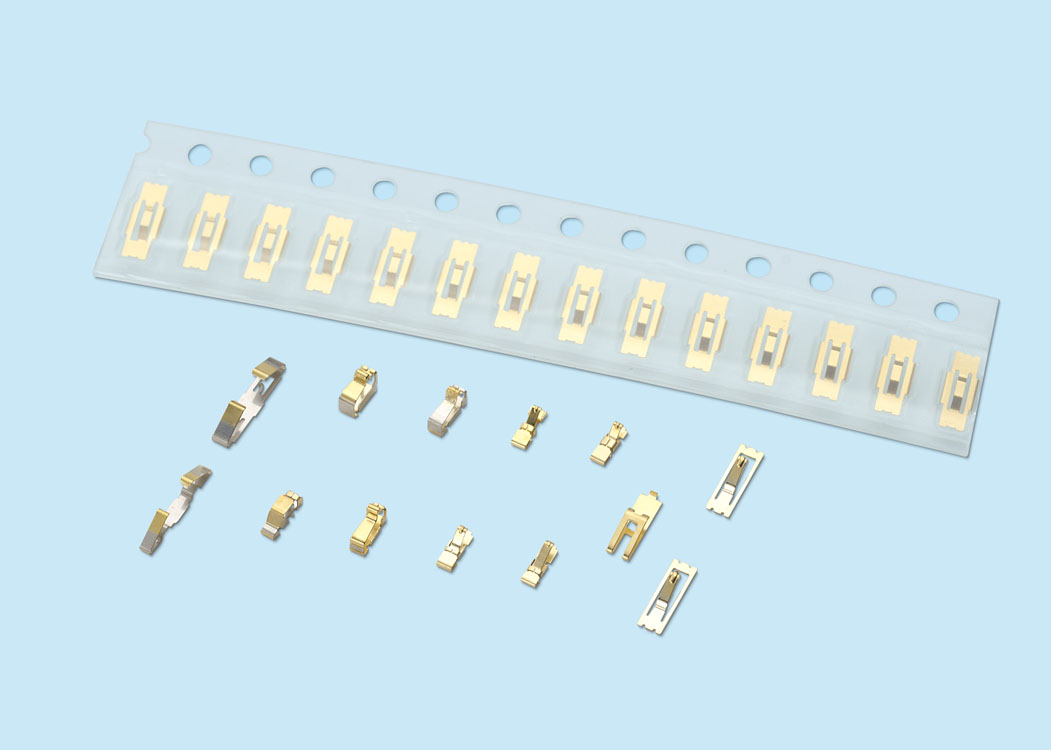 Expansion of our Lineup of Standard "ET Series"Earth Terminals for Smartphones and Mobile Terminals
We are pleased to announce we have expanded our lineup of standard earth terminal products after previously releasing to favorable reviews an earth terminal for ground connection aimed at smartphones and mobile equipment.
In recent years, the need for shielded equipment has increased in line with the increased functionality and speed of small equipment such as smartphones.
To meet such needs for shielded equipment, we have assembled an abundant lineup of products with varying external dimensions and contact heights as well as on-board and mid-mounting models, and we can propose suitable products customized to customers' needs.
In addition, all products are SMT-compatible allowing for automatic mounting by embossed tape, and customers may use multiple terminals in equipment due to the low contact profile.
Date Released
Mar. 30th, 2012
Press Release No.
953cs
Product Name
"ET Series" earth terminal
Features

1)Low contact earth terminal for molded conductive coating.
2) SMT-compatible allowing for automatic mounting by embossed tape.
3) Multiple terminals can be used due to the low contact profile.
4) Contributes to the increased downsizing of equipment.
5) RoHS compliant product.
Major Specifications



Voltage and Current Rating
AC/DC 5V 0.7A
Contact Resistance
Initially 30mΩ max.
Operating Temperature Range
-40℃ to +85℃
Applications
Smartphone, Small mobile equipment such as mobile phones
Production Capacity
500,000 units per month
Inquiry
* For more information, please contact the CS Division.