Development and Release of a High-Speed and Multi-Functional Optical Touch Panel with a New Integrated Circuit

     
 We are pleased to announce that we have developed and started taking orders for a high-speed and multi-functional optical touch panel with an integrated circuit based on a review of optical touch panel drive circuits.
 Gesture operations which use a single touch as well as Windows 7 and 8 compatibilities are possible thanks to the new circuit (SMK name: GTS-1), which enables the increased sophistication of touch panel CPUs and the higher speed of drive circuits and touch detection engines.
 This product is completely compatible with the interface/software (command and driver) and hardware specifications of current optical touch panels, so it can smoothly replace such models.
 As start mass-production starts in February 2014, we will be providing this product to meet diversifying market demands.
             【Optical touch panel use examples (ATM)】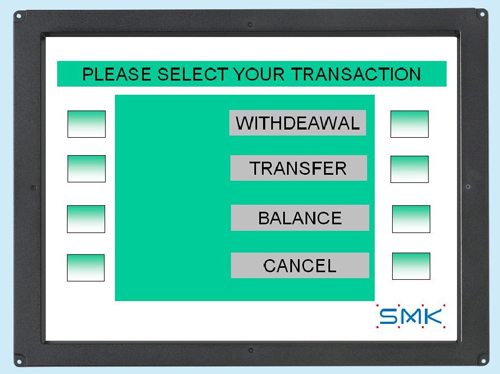 Date Released
2013/12/18
Release No.
997tp
Product Name

Optical Touch Panel(New circuit specifications<GTS-1>)

Features

1) Supports high-speed scanning (160% more than existing products)
2) Supports Windows 7 and 8 gesture functions.
Major Specifications

Sensing System

Optical Touch Panel
(Infrared matrix)

Input Method

Finger
Interface
USB
Operating Temperature Range
0℃~+50℃
Storage Temperature Range
-30℃~+60℃
Applications
ATM, Ticket Vending Machines, KIOSK Terminals, Amusement equipment etc
Inquiry
For more information, please contact the TP Division