Risk Management
Business Continuity Management (BCM) Activities
■ Development of Business Continuity Plan (BCP)
SMK has previously endeavored to establish a business recovery and continuity response at times of disaster. When the Great East Japan Earthquake struck on March 11th, 2011, companies in the supply chain such as suppliers were badly affected. SMK responded to this by changing suppliers and implementing alternate production at overseas factories, which helped to minimize the impact on the customers. Taking the lessons learned from this unprecedented disaster, SMK has reviewed BCP that are based on combination between site substitution strategy and site recovery strategy across group companies. Moreover, SMK has conducted training assuming various risks and strives to strengthen risk management among employees.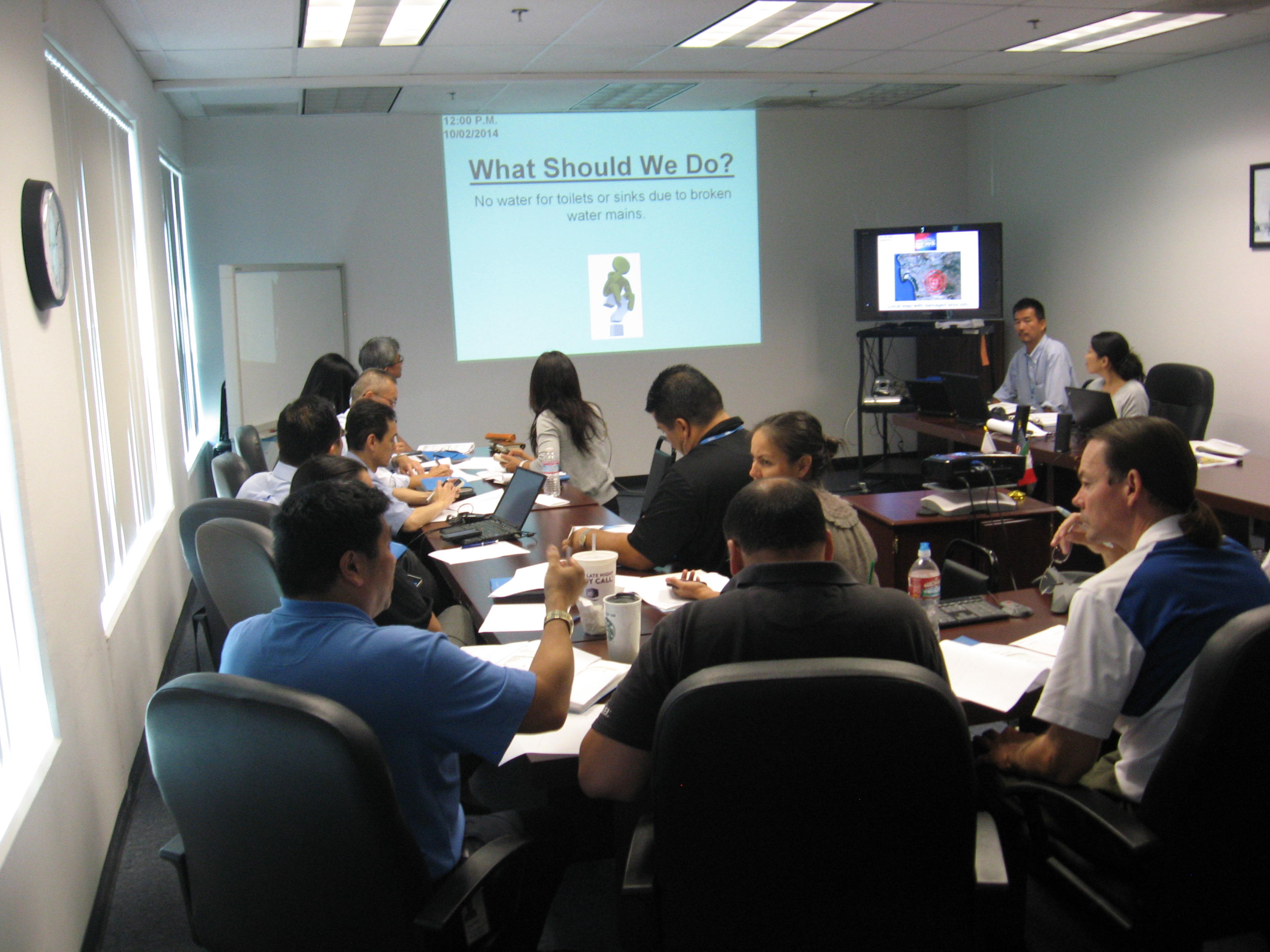 BCP training: U.S.A
■ Management measures to improve business continuity of Head Office functions
SMK relocated IT systems to a data center with seismic isolation technology. Additionally, SMK installed an electric generator to continue daily business operations without delay in the event of power outage. Furthermore, SMK has strengthened disaster response from a variety of perspectives, such as increasing emergency food/water stocks and cooperating with disaster prevention activities in region. To accelerate business recovery time, continue operations and support employees, SMK has installed a system to confirm the safety of employees and their families.
Risk management of natural disasters, infectious diseases, riots, etc.
A variety of risks have occurred such as natural disasters, including typhoons, volcanic eruptions, and forest fires, and infectious diseases, including SARS, avian influenza, and recently, Ebola virus disease and MARS. Furthermore, the risks continue to increase because of the rise in riots and terrorism. SMK rapidly obtains information about the risk and alerts and notifies employees in order to ensure their safety as well as that of their families.